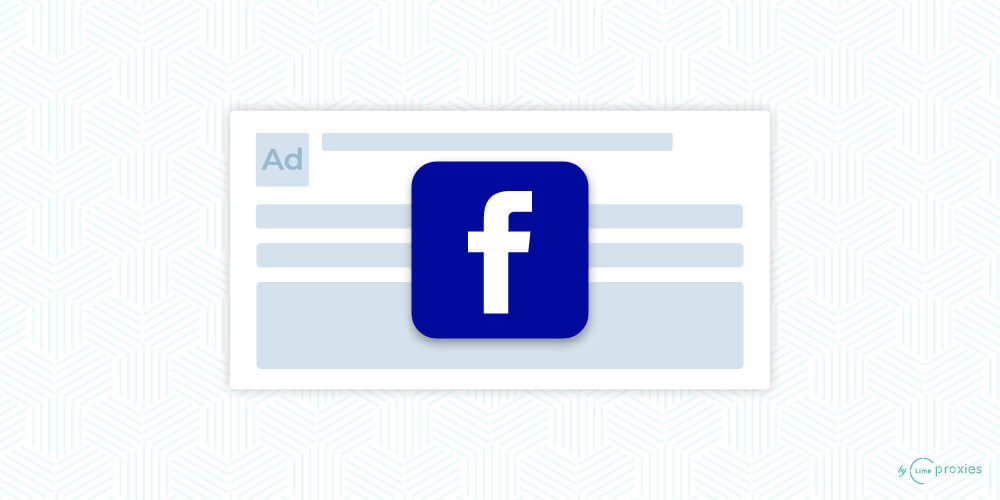 Facebook has an average of 1.45 billion daily active users encompassing different categories of people from CEOs, students, to companies. It is obvious that there are a lot of people who are on Facebook but it is not always easy to connect with them from a marketing perspective and that is why you need to be very familiar with Facebook ads best practices.
Just posting on Facebook doesn't do it anymore especially for young brands that are seeking publicity and an audience base. You can spend a lot of money driving traffic to your Facebook page and to your website but there is no guarantee that it will work unless you go about it the right way. One way to go about getting good publicity is to create optimized Facebook ads that are targeted at the right audience. Optimized ads help you spend your budget on moves that have good potential to give you a good return on investment.
So what does an optimized Facebook ad looks like and what are Facebook Ads' best practices? Read on to find out these and more.
Post Quick Links
Jump straight to the section of the post you want to read:
Top Facebook Ads Best Practices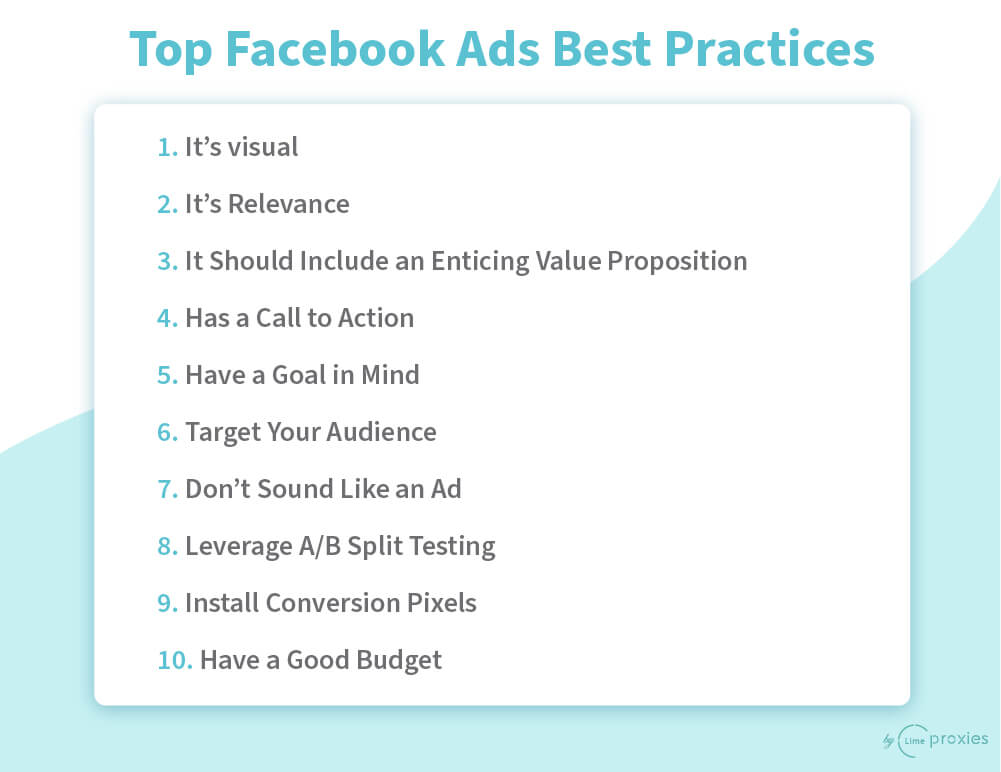 1 . It's visual
Visual content has a lot of advantages over written content. It is not only treated more favorably by Facebook's algorithm, but it is also more likely to be shared and remembered than written content. A point to note for Facebook marketers however that, the image to be used as an ad needs to be visually appealing. Here are detailed guides on how to size images for various ad units on Facebook and some tips for posting visual content.
2. It's Relevance
When using Facebook ads, the relevance of posts is very critical to being successful. You spend money when your ads get clicked on or viewed depending on the settings you use though. So if you are showing ads that are not relevant to your brand and to your target audience, you'll be wasting money and time and not get any success or return on investment.
In 2015, Facebook launched a feature that rates your ads and gives a relevance score which is similar to Ad Rank in Google AdWords. The more relevant your ad is to your audience, the higher your score and the more favorably Facebook will treat your ads.
3. It Should Include an Enticing Value Proposition
A value proposition is what the reader first sees and it tells them why they should click on your ad to learn about your product and services. It should be able to answer questions like "how is your product or service different from others of the same category?" "Why should the viewer click on your ad to see your website?"
Do not oversell your value proposition as it should be believable. For example, saying you have the best sandwiches in the world will not drive traffic to your business page but offering something enticing like a 20% discount will do the magic. Adding social proof also helps.
4 . Has a Call to Action
An ad that is perfect and relevant is good but not good enough without a call to action. A call to action tells guides your viewers on the next step to take and without it, they do not know what to do next. Add something like "buy now and save X%". Adding a sense of urgency further makes your viewers make up their minds positively. Your call to action should be encouraged to make people click on your ad immediately.
5. Have a Goal in Mind
Having a goal-oriented Facebook ad will help in giving you success. Answering the following questions will help you have a targeted ad that will be beneficial to your brand: what do you want your ads to do? Do you want to have more followers? Do you want to have more sales? More engagement? The good thing is no matter what goal you have in mind, Facebook has a marketing objective for you.
The first page of a Facebook ad when you want to set up looks like this: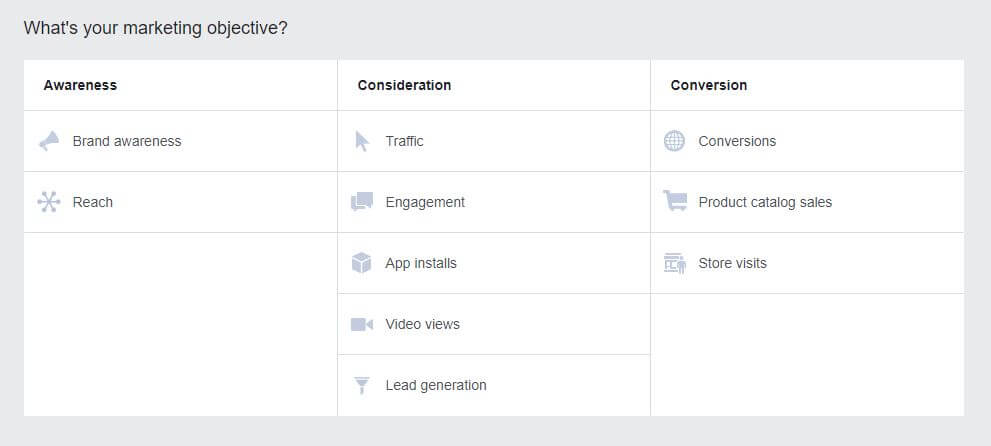 The different marketing objectives you can choose from corresponding to the goals you have in mind. If you want more website clicks, you'll run a traffic campaign. If you want to generate sales, you'll choose a conversion campaign. Your goals will help you in achieving the desired result.
6. Target Your Audience
Facebook has an average of a whopping 1.45 billion daily users which you can convert to your customers. This number is very encouraging and it cuts across all categories of people so no matter the audience you gave in mind, they are on Facebook. Posing won't be enough to get you the types of sales you need and that is why you need to make use of the best Facebook ads practices to be successful. If you are not sure of your target audience, you can start from either of these places: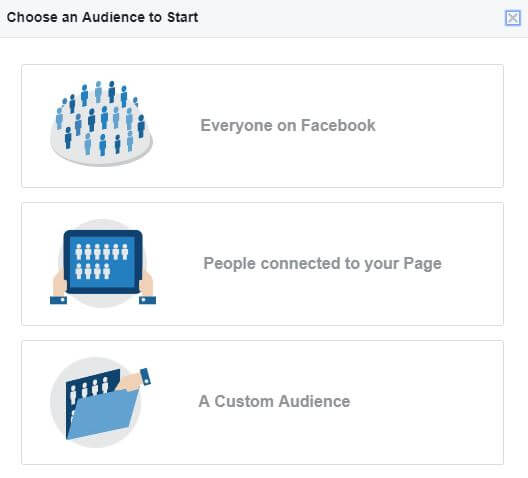 You have three options to choose your audience from and these are either a cold audience of everyone you meet on Facebook, a warmer audience of people who are already connected to your Facebook page, or a custom audience.
If your business page already has a good number of likes and you want to turn your followers into your customers, you can target those who are following your page as your target. This choice is easier because you know those you are advertising to are interested in your products and services.
If you don't have a lot of followers but you have a customer list, you can upload it on Facebook and Facebook will suggest an audience for you based on the list you have uploaded.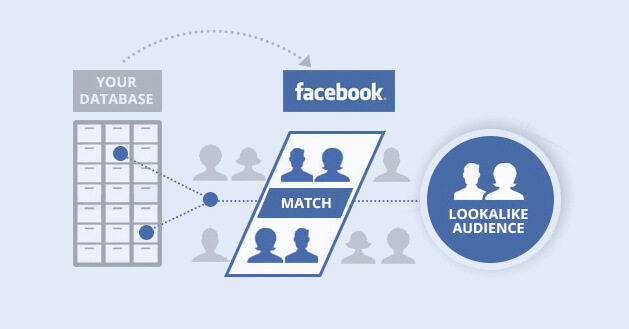 If you do not fall into any of the above categories, you will have to start building your audience from scratch and you'll need to click on the "everyone on Facebook" option.
Facebook audience insights is a good tool to help you out in narrowing a useful audience out of everyone on Facebook. Setting the parameters you want will help you in getting data on your audience.
7. Don't Sound Like an Ad
What you need to do here is to make users understand the benefit of clicking on your ad rather than asking them to do it. In addition to the call to action, you should let them know the advantage of doing it. Do it in a way that leaves the choice to them and not as if you are telling them what to do.
Here is a good example of an ad that doesn't come out sounding like one:
8. Leverage A/B Split Testing
A/B split testing is important for running successful Facebook ads so you can make use of the best ads that serve your purpose. A/B split testing is the process where you run variations of the same ads to find out what works and what doesn't. The variations are with some elements that will be changed and so you can singe out the effective elements and then combine them all in one ad.
To begin, choose the elements you want to test for and once up to 100 people have viewed the ads, you can begin turning off those ones with a high cost per click. Keep the process going for all variants of the original ad until the single most effective ad is remaining.

9. Install Conversion Pixels
A tracking pixel is one of the most useful tools you will need when running a successful Facebook ad. A pixel is a code that you embed into your website that allows you to track conversions and re-market leads. The resulting data from the tracking can be used to fine-tune your target audience and make your ads better.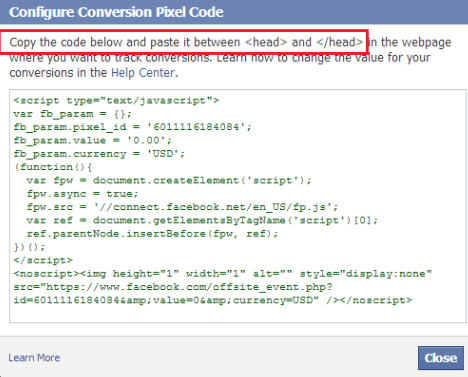 With Facebook pixels, you can track your audience's interaction with your ads and your website. It gives you data on the most clicked ads that drove traffic to your website, which web pages were clicked on, and also the types of devices used. With this knowledge, you can learn which of your ads are more effective and the types of users that click on your ads more. With this you can know the audience you appeal to the more and work on incorporating those that are left out.
Creating a Facebook pixel is not difficult. To create one, start by clicking the icon in Ads manager and choosing "Pixels" on the drop-down list.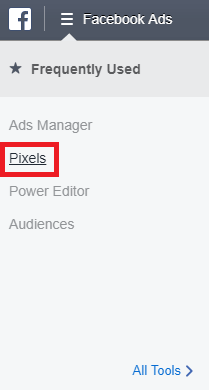 The next step is to click on the green button that says "create a pixel"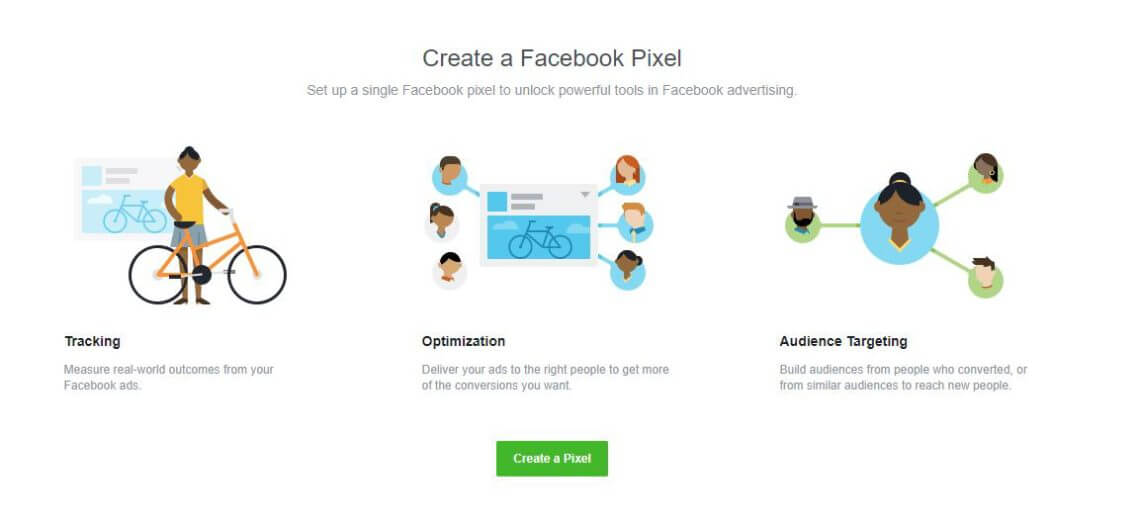 After which you name your pixel, accept the terms and click on "next"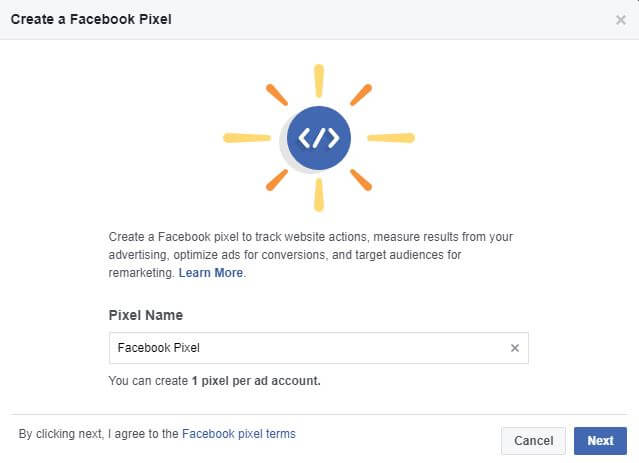 Once you have generated your pixel code, you can then copy and paste it into the header of the page you want to track. The best pages to track include shopping cart, check out, and purchase confirmation pages. By tracking these pages you can find out which people are turning in conversions ad which category of people should be retargeted.

10. Have a Good Budget
The success of your Facebook ads depends on the amount of money you are willing to put in. the more you invest in your ads, the more people you will reach.
Your budget will, of course, depend on a lot of considerations like the size of your company, the cost of your products, the size of your target audience, and also your return on investment goals. Smaller businesses will have small budgets when compared with big businesses. A good budget for ads should be at least $5 a day so you can have successful ads. Keep in mind that the more money you spend, the more people will get to see your ads.
How Do Facebook Ads Work?
Facebook ads target a group of Facebook users with similar characteristics and place your ads in the right spot to be easily detected. There are different ad formats you can choose from depending on the goals you want to achieve with your ads. This being said, it is clear you need to know who your ad is meant for before you invest in ads. When creating a new ad on Facebook, you can create a new audience that includes many characteristics that you can customize to suit your goals. These characteristics include:
Location
Age
Sex
Language
Interests
Affiliation with other businesses related to yours on Facebook
You can also have a lookalike audience that permits Facebook to create an audience for you that is similar to a particular source. The source mentioned here can include some or all of the characteristics mentioned above.
After customizing your target audience, you need to decide how the ad will look on both desktop and mobile versions of Facebook. This means you have to design your ad to come out well no matter how it is viewed. Below are various ads placements on Facebook:
Facebook Ads Placements
PLACEMENT 1: Right Column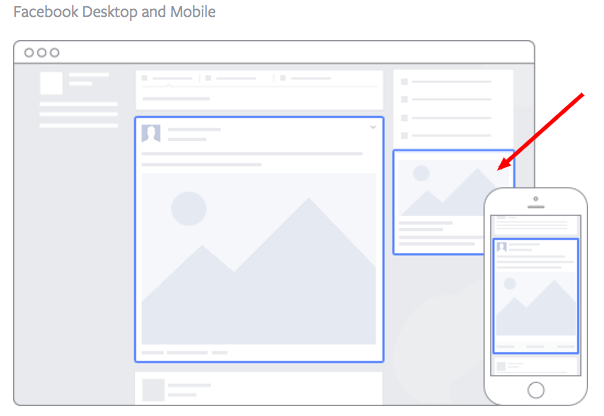 This is the most traditional type of ad on Facebook. It appears on the right-hand side of the user's news feed and has been in existence from the beginning of Facebook advertising until date. For a right column ad to be successful, it needs to have relevance, be of value, have a good visual, and also have a call to action.
PLACEMENT 2: Desktop News Feed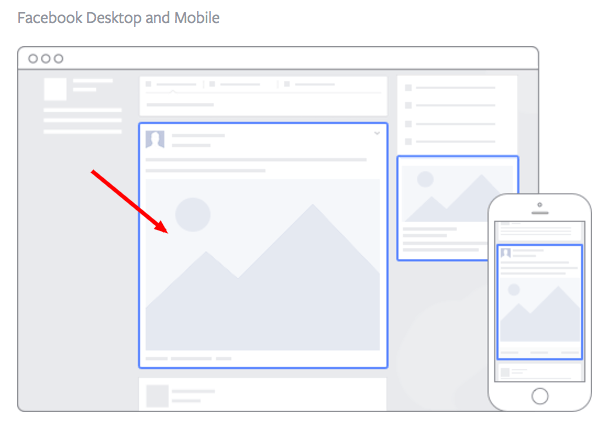 This type of ad appears in the user's news feed when a desktop is used and looks like native advertising. These ads have a higher engagement rate than right column ads but are more expensive also. To be successful with this type of Ads, they must follow organic Facebook posts best practices and be both engaging and have good visuals.
PLACEMENT 3: Mobile News Feed
The mobile news feed placement is just like the desktop news feed. It appears on the news feed of mobile users and displays like an organic post from pages and people the users follow.
Facebook Ad Formats
FORMAT 1: Photo Ad
Photo ads are images that you use to promote a product or an event you want to give attention to. If you have a special promo going on, this ad format puts a screenshot of your product or venue at the center of your ad. The recommended image resolution for this type of ads should be at least 1080 x 1080.
FORMAT 2: Video Ad
Video ads make use of a Gif or a video at the center of the Ad and demonstrate a product or an event. You can invest in any of these six types of video ads on Facebook:
Short videos and Gifs
Vertical videos
Instagram stories
Video carousels
Video collections
In-stream videos
FORMAT 3: Stories Ad
Facebook stories are part of Facebook ads and it allows users to post temporary clips and images for their friends to see. This type of ad is made to fit the dimensions of a mobile device and can be viewed on both desktop and mobile.
As users go through their friends' stories, these ads can appear in the same way inside a stream of stories. So when using story ads, it is best to create stories that are entertaining and have the same feel as the stories people get from their friends. Stories ads are versatile and can also be used on Instagram and messenger.
FORMAT 4: Messenger Ad
A messenger ad comes as a direct message to a user while on the messenger app. It is interactive and shows them offers and products you think they might be interested in while waiting for their response so the text messages will be properly tailored. For example, the first ad message could be "what product might you be interested in?" The user can then respond by choosing from three different responses that you will provide and triggering your ad to produce a more specific offer.
FORMAT 5: Carousel Ad
Carousel ads make use of a series of images or videos that users can rotate through as they try to get a better understanding of the product, service, or event the ad is promoting. A carousel ad can contain up to 10 images or videos at a time and to web pages. Because of the number of media this ad carries, Facebook suggests that they are ideal for:
Endorsing multiple products
Promoting multiple features of a particular product
Telling a story that unfolds over the course of multiple videos or images
Explain a process to a potential customer
FORMAT 6: Slideshow Ad
Slideshow ads are similar to carousel ads in that your images are segmented individually for users to view one after the other. The difference between the two is that slideshow ads only play images and not videos but the ad compiles and plays them in the form of a video.
FORMAT 7: Collection Ad
A collection ad allows you to bring the buying process into your ads so potential customers can move from discovering what you have that they need to purchase it. This ad takes the format of a large and central image or video about a product, with smaller images below it that viewers can click on. There are four types of collection ads you can choose from:
Instant Storefront: this ad allows you to display multiple products as part of the same ad campaign and drives traffic to each product's page.
Instant Lookbook: this Ad modelS a product in different contexts for your audience.
Instant Customer Acquisition: this ad is used to drive traffic to a product's landing page for a specific action.
Instant Storytelling: this ad tells a story about your brand and gives your customers knowledge about the business they are about to patronize.
FORMAT 8: Playables
This ad format is specifically for app developers who want to advertise on Facebook. It allows your audience to watch, preview, and even play a version of the app directly from the ad.
8 Facebook Ad Templates
TEMPLATE 1: Video Product Demo Ad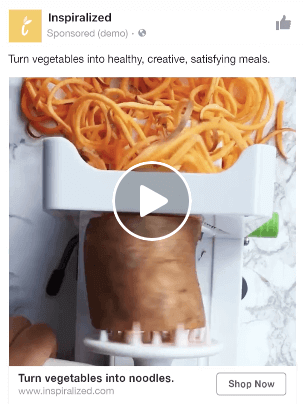 Video ads provide more engaging content than static posts and combined with a large number of videos (8 billion) being watched on Facebook every day, it is interesting and has the potential to be profitable for marketers to try out. To learn how to create your own video ad, you will first need to understand Facebook video ad requirements which include the appropriate length and video size. It is better to keep your videos as short as possible even if Facebook allows you to upload long videos. After creating a video that displays your product or service, upload it to the Facebook ads manager.
TEMPLATE 2: Photo Model Ad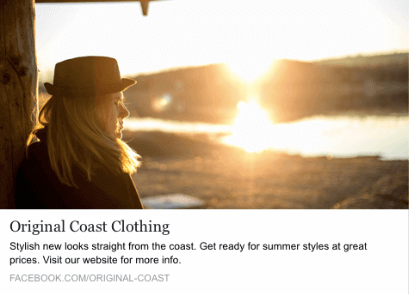 Another good type of media advertising on Facebook is with the use of an image. Since Facebook started favoring visual content, photo ads have become popular. For a successful photo ad, the optimum size for the image should be at least 1080 x 1080 pixels. Chose the image and filter that will be most pleasing to your target audience and make use of what appeals to them most.
TEMPLATE 3: Multi-Product Ad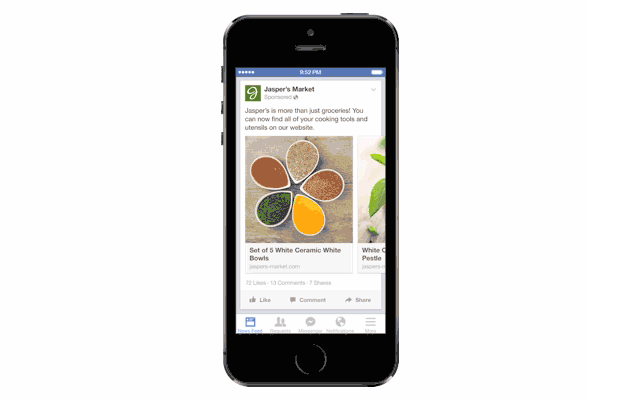 Multi-product ads allow the marketers to showcase different products using one ad. Your viewers can scroll through the images and select any product of choice by clicking on its link. You can promote other things apart from products like blog posts, ebooks, or webinars.
TEMPLATE 4: Reach Ad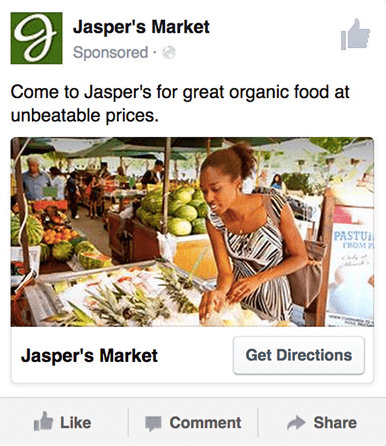 Reach ads are best for businesses with a physical location and are used if your goal is to drive physical traffic to the location. If your business has a promo at the store or an ongoing event, you can set up Facebook reach ads that will appear to people around that location. It is best to have these ads appear a few days to the event and also on mobile devices while the event is on.
TEMPLATE 5: Special Offer Ad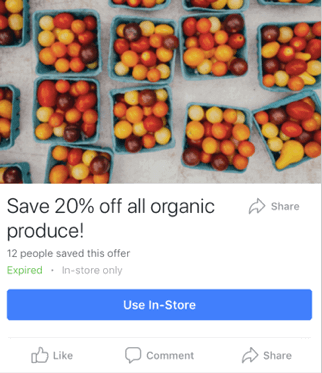 A special offer ad is a form of Facebook advertising in which a business can promote a discount which is redeemable on Facebook on a product or service. It increases sales as it reduces the steps in a buyer's journey making the whole process easier.
The offer ad drives the user directly to the offer and the user can claim it directly on Facebook eliminating the need of going to a different website. With this type of ad, you can reach any kind of audience you want as all Facebook ad targeting options are available to you. With this type of ad, you can include all the information needed to help the user decide if they want it or not. The information includes the time period the offer is useable, the number of people who have claimed it already, and the exact amount the offer is. Doing this will prevent any unqualified clicks that cost you money.
TEMPLATE 6: Event Ad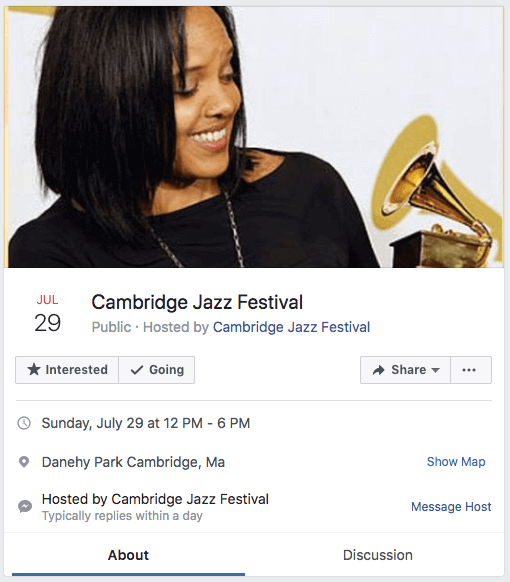 Event ads just as the name implies is used to promote an event. Clicking on these ads will send you directly to the page where you can purchase tickets. The use of this ad will drive your targeted audience to attend your event. It shows up in the news feed of your audience and as events are difficult to get people to attend, it is crucial to try every means possible because events are an important part of the business. A good event ad will show the benefits of attending the event, the price, dates, and a direct link to purchase tickets.
TEMPLATE 7: Boosted Ad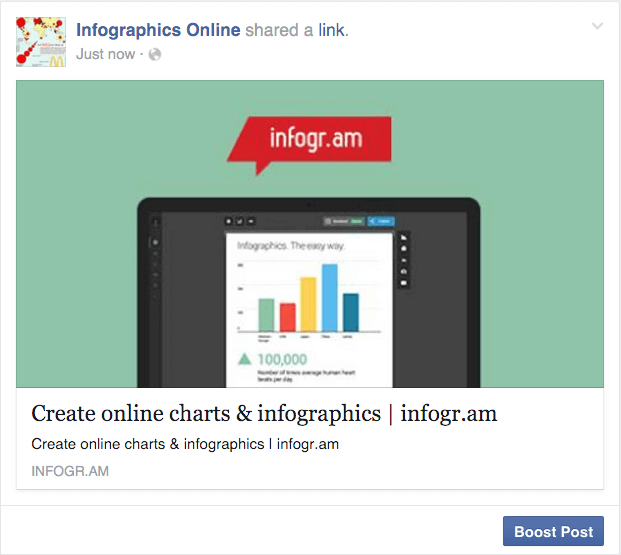 A boosted ad is one that was not created from scratch on Facebook but was originally on the homepage of the company's Facebook page. This type of ad is different from the rest because it is not created in the Facebook ads manager. With this type of ad, you can include more in the description.
The downside of using boosted ads is that you have fewer options for bidding, targeting, and pricing. You also cannot run A/B tests.
TEMPLATE 8: Retargeting Ad
A retargeting ad further promotes an ad to a list of previously identified users. It follows the same format as ads that follow you after you visit a website. A marketer who knows you have clicked on the ads previously will upload your email address into the power editor to create a custom audience.
Best Facebook Ads Examples
1 . Kay Jewelers
Video Ad
This video ad makes use of the Facebook ad best practices and that is why it is a successful ad. It tells a quick but touching story using just a few seconds of your time. It is so effective that you don't even need the volume to get the information Kay is passing on.
If you are trying to market a product that has sentimental value, video ads are the sure way to go. Just ensure to end your ad in a happy way. Facebook videos are viewed passively and if it is too long or complex your viewers will lose interest rapidly.
Why This Ad Works
It is a visual ad and even though it is a video, you get a general idea of what it is about because of the caption it started with. 85% of videos on Facebook are viewed without the sound and the ability of an ad to convey the message even without the sound is well utilized here.
The ad is relevant as it exposes you to choices of jewelry like the ones being advertised.
It shows value as potential customers get to know the satisfaction they should expect from their purchase just like the woman who made her purchase.
It has a grand call to action also.
Photo Ad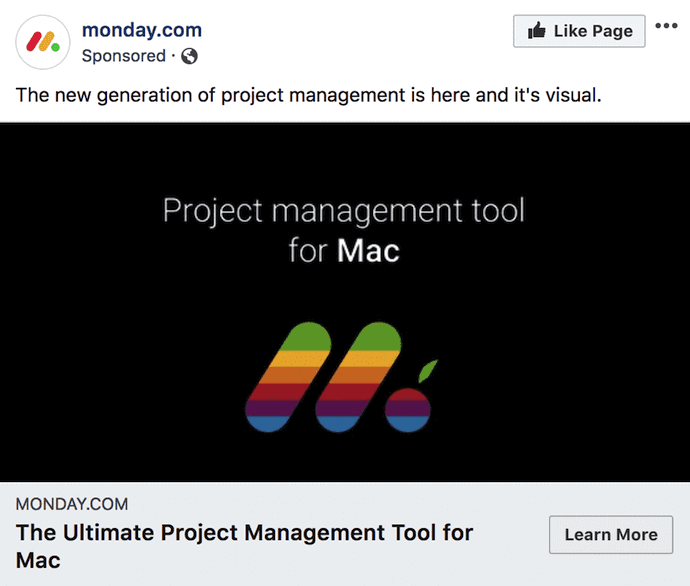 Monday.com is a task management tool that caters to multiple operating systems be it desktop or mobile. In this Ad, the company used its compatibility with Mac computers to remix its own logo using the original rainbow colors of Apple. By using Apple's rainbow color on its logo, the attention of Mac users will be gotten and the chances of their task management tool being chosen by such users are high.
Why This Ad Works
The rainbow colors used by monday.com against the black background is eye-catching and familiar to any MacBook user.
It is relevant as Mac users who need to organize their tasks regularly will undoubtedly benefit from it.
The ad is valuable as it calls the attention of Mac users to the fact that this tool is compatible with their computers.
It has a call to action in the ad. The ''learn more" call to action at the bottom of the page is an invitation to find out more about the compatibility and usage of the product with Apple products.
3. Amazon
Event Ad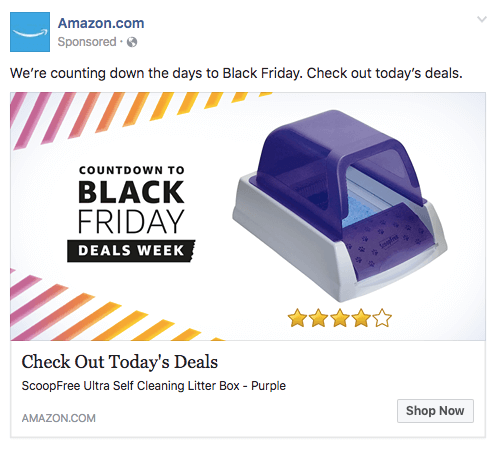 When viewed from a desktop, an amazon event ad looks like this. It displays a sample product with an honest but impressive rating of the product and you just know the event being promoted right away; black Friday.
Ecommerce companies like Amazon make use of event ads to boost sales at various times of the year and the use of Facebook events ads makes it easy.
Why This Ad Works
One of the reasons why this ad works is because it is visual. it is larger than the right column ad display and also uses warm colors, white space, and directional lines.
It is relevant to those who have cats as it is tailored to their specific needs. The ad also includes an enticing value prop; a self-cleaning litter box and it is something every cat owner would love to have.
It comes with social proof as it also features customer ratings underneath.
Its call to action is pretty clear as you are instructed to "click on the ad now." Now is a strong call to action language and encourages clicks.
4 . Naturebox
Photo Ad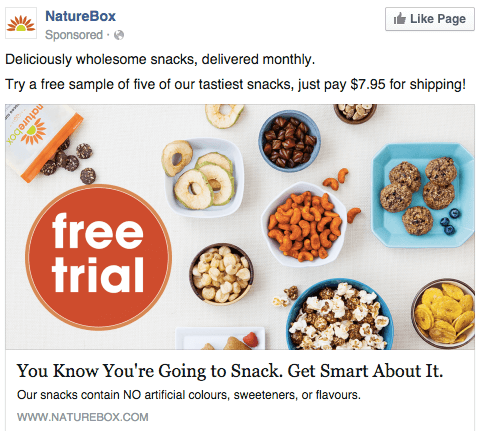 This is a photo ad by NaatureBox and it makes use of a point of view shot that shows you the company's various healthy snacks. It tickles your imagination and makes you look forward to your next house party.
Going with their format, you can play around with live-action photography and digital design on the same image. As in the ad above, NatureBox designed a free trial icon at the top of the image which would also have worked well on its own.
Why This Ad Works
It is visual and clearly shows you what you are getting. Its 'free trial' is also a call to action that works well.
It is relevant in that everybody likes snacks and stands to benefit from this ad.
It is valuable. When looking at the image, the first thing your eyes may settle on is the free trial part. Secondly, you get to know the health benefits of the product.
5. Winc
Retargeting Ad
This example is from a retargeting ad as used by Winc formerly known as Club W. it is displayed at the right column of Facebook for users who browse through wine-related content. When your ad tries to satisfy the needs of those you know will be interested in your product, it is a good strategy for your brand.
Why This Ad Works
The ad is a visual one and it is clear, simple, and appeals to all wine lovers irrespective of the type of wine.
It is relevant and appears on the news feed of wine lovers.
The ad includes an enticing value prop. Giving a discount on the first order of wine is a good move.
It makes use of a strong call to action. The word "get" as used in the ad is a strong call to action language.
6. Shutterfly
Multi-Product Ad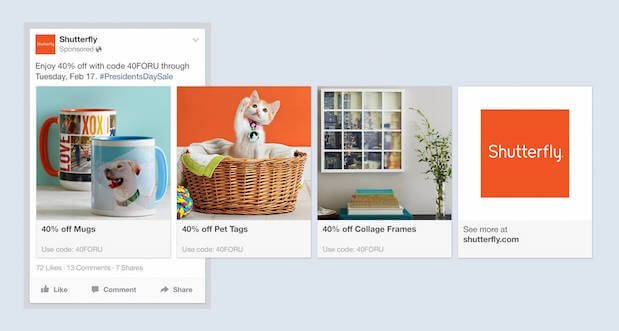 This example is a multi-product ad from Shutterfly together with other images as used in the ad. Each image has its own offer and they appeal to different demographics with the use of one ad. Each image shows products that have a consistent look and feel of the Shutterfly brand and it is an important part of an ad that showcases more than one product.
Why This Ad Works
It is visual and makes use of a series of images on a consistent color palette. This makes it feel cohesive.
It is relevant as it appears to those who love taking photos and creating sentimental gifts.
It is valuable as there is clearly a value for the user to get up to a 40% discount off the advertised products. The discount code and sales end date are clearly stated in the ad description.
It has a clear call to action as the end of sales date lets you know you need to make use of it before a stipulated time.
7 . MU Campus Dining
Reach Ad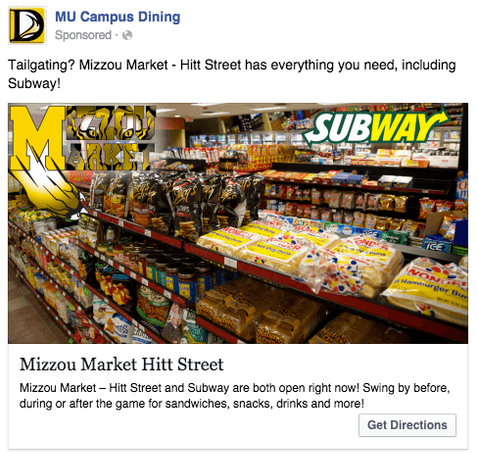 This Facebook reaches ad is beneficial to those around the University of Missouri Mizzou Campus Dining. It promotes and brings to notice the amenities of the diner and makes use of familiar logos that anyone on campus ca recognize.
Why This Ad Works
It is a visual ad. It has college pride all over it, a variety of treats and a popular logo to attract students who need a place to eat.
It is relevant as it is only shown to students on campus as those are the target audience.
It is valuable as the Mizzou market tells students that all their food needs can be provided.
Its call to action is a clear one. The ad has the option to give directions, making it easy for a college student to find his way to the market.
8 . Boston Sports Clubs
Offer Ad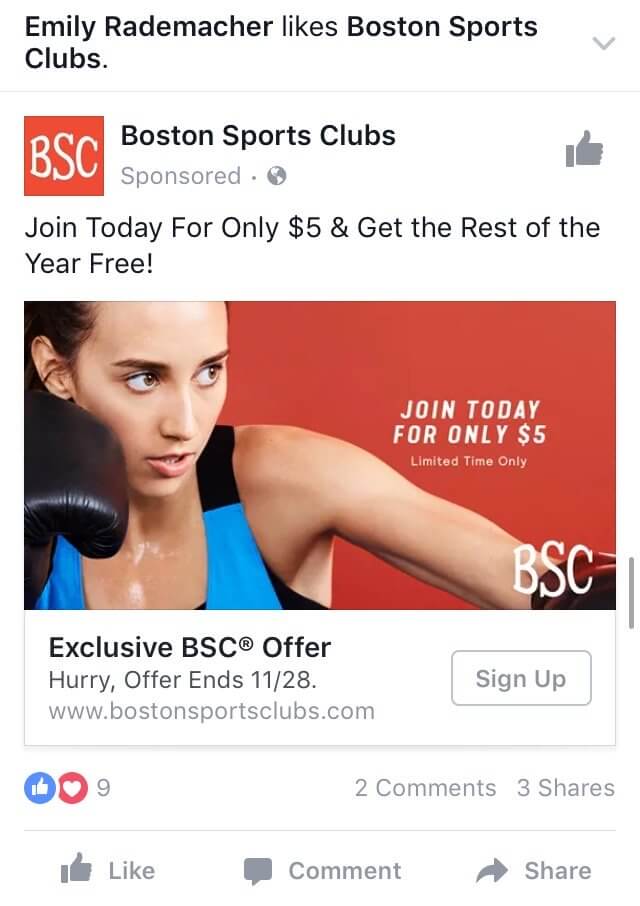 By mere looking at the boxer pictured above, consumers will get the picture that Boston Sports Clubs is offering. The woman in the photo will also take your focus towards the promotion that is stated there right away.
This ad tells viewers what they will be signing up for by clicking on the "sign up" button below the picture.
Why This Ad Works
It is visual and attention-grabbing. The featured image has bold colors and clear writing that takes your attention to the details of the offer. The woman who is exercising also lets you know what to expect from purchasing the offer.
It is relevant because it is only visible to those in Boston who have searched for gym places online.
It is valuable to the consumer as it offers a good deal. The low price in the ad makes you want to click on it even if you know it may increase in the future.
It has a clear call to action that states that the offer is limited and should be quickly claimed. The use of the word "hurry" in the ad and adding a deadline for the offer makes you want to click on it right away.